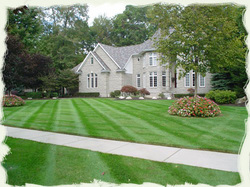 Efficient Lawn Maintenance LLC
is a full service lawn care and maintenance company specializing in serving home owners,
rental property owners,
and commercial properties with all their lawn care and landscape needs. We have been in business since 2004. Contact us today for more information or for a specific quote.
With so many lawn care companies to choose from it can be difficult to know who to trust. One way to
​
find the right company is to check out their reviews.
Our services range from Hudsonville lawn care, to Allendale lawn care, all of Grand Rapids lawn care, and even Byron Center lawn care. See our service area map for more details. We look forward to serving you this season.
---